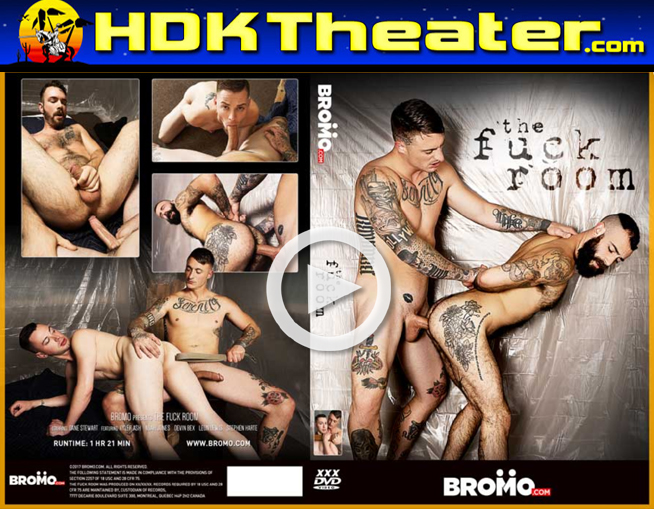 Watch the Full Length Movie at – www.HDKTheater.com
Studio: Bromo.com
Approximate Running Time: 01:21:22
Description:
Devin Vex is ass up and bound with cellophane for freshness when he's discovered by rock-hard & ready Noah Jones. The setting suggests these two are preparing for some hot & messy bareback fucking. And sure enough, these two blue-eyed fuck beasts prove difficult to contain.
Noah Jones is back for seconds, this time with Kyler Ash and his hungry ass. Noah turns Kyler into his personal fuck toy, using every one of his holes for his pure unadulterated pleasure. Noah twists and turns him so that Kyler eventually cums into his own mouth. It's a special sauce ending you won't want to miss!
Kyler Ash didn't get nearly enough punishment, so he's back to bend over for sexy & talented top Dane Stewart. Using a paddle, straps, a vicious tongue lashing and his massive cock, Dane's attempt to satiate Kyler's hungry bubble butt are relentless. This energetic bareback session is not to be missed!
Just when you thought that cum drenched mattress could not take any more action, Dane Stewart returns to destroy Stephen Harte's furry hole. Stephen fulfills his duties as a proper cum slut, eagerly accepting all of Dane's punishments. You'll come for the glory hole, and stay for the hot foot-fucking action.