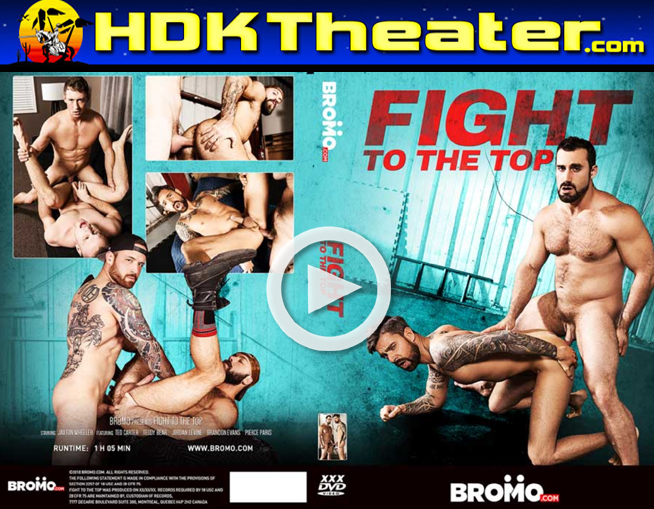 Watch the Full Length Movie at – www.HDKTheater.com
Studio: Bromo.com
Approximate Running Time: 01:05:45
Description:
Nothing turns on Teo Carter more than having hot men fight over him. Jaxton is peerless when it comes to asserting his dominance, so you know he's got Teo's ass in the bag. Jaxton works his magic on Teo's eager body and you can see by his face that he's completely in ecstasy by the time they both blow their loads in this not-to-be-missed bareback fuck.
You've been warned: if you're on Jordan Levine's team, you better be serious about your work. When he catches Teddy Bear slacking in the lumber yard, Jordan teaches him and his gorgeous furry ass how to really handle wood. Teddy gets absolutely owned in this bareback feast for the eyes that'll leave you thirsty for a cum soaked beard of your own.
Brandon Evans can't help but fall to his knees when Pierce Paris is before him. Watch Pierce fully dominate Brandon in this peak performance bareback pounding and don't miss the high-velocity cum shot that leaves Brandon drenched and in bliss.