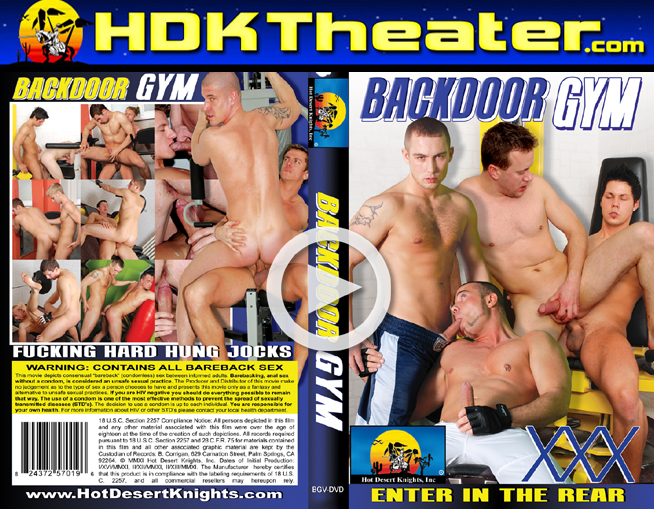 Watch the Full Length Movie at – www.HDKTheater.com
Studio: Hot Desert Knights
Director: Adam Collins
Approximate Running Time: 01:35:56
Description:
Watch these hot hard hung jocks at the gym where they work out and spot each other with more than just dumb bells!
A collection of the hot, horny hunks getting sweaty in the gym, pumping muscles, and servicing each other's raging hard-ons and perfectly toned asses! Packed full of horny ripped gym studs working each other over till they can't take any more, leaving everyone soaked in spunk and driven harder than they ever could have imagined. It's time for your workout, don't you wish these guys would help you with a little personal training?
This movie features ten hot ripped hung gym rats. From big-dicked fuckers to cum hungry holes, this gym flick gives a bird's eye view of what we all want to happen when we enter a BACKDOOR GYM! Sucking and fucking on every piece of equipment in every position imaginable.
The intense non-stop ass action will make your cocks hard and your holes quiver. If you're a serious lover of ripped hot gym bodies and sharing each other's hot creamy spunk then we have one thing to say…"BACKDOOR GYM- Enter in the Rear!"
Watch the Full Length Movie at – www.HDKTheater.com