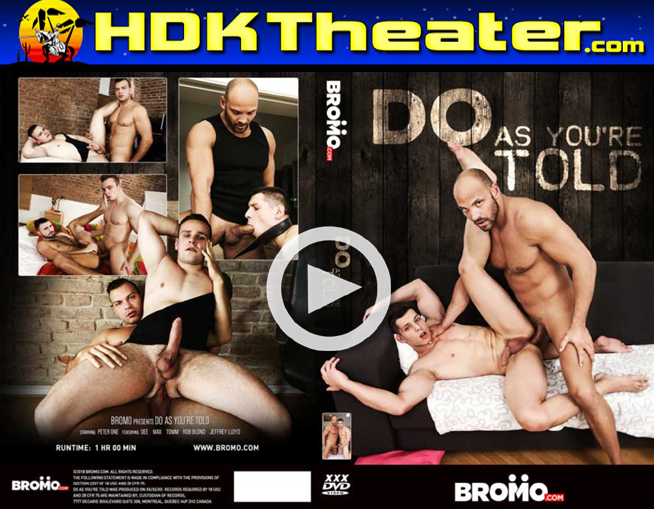 Watch the Full Length Movie at – www.HDKTheater.com
Studio: Bromo.com
Approximate Running Time: 01:00:12
Description:
If we can be sure of one thing, it's that Jeffrey Lloyd has a delicious ass, and Boris Lang knows exactly how to tame it. Boris shoves his uncut cock in every one of Jeffrey's holes, taking full control with finesse and vigor. Watch Jeffrey and Boris get sweaty & sloppy in this steamy bareback fuck fest!
Peter One is about to find out that Tomm is one harsh daddy of an alarm clock. This harsh couch bang sees Tomm manhandling Peter with the strength and precision of a full-blown sex beast. When Peter glazes Tomm's dick with his cum you'll wish you were there yourself to slurp it up!
Why let work get in the way of a long hard throat fuck? Dee and Max certainly don't let it. And once Dee gets a taste of Max's mouth, he absolutely has to own his ass as well. Watch these two have bareback sex all over the office until they coat the furniture in multiple hot loads!