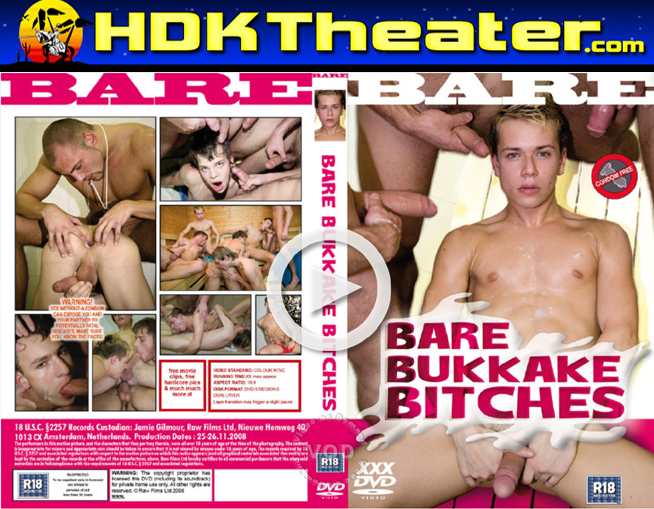 Watch the Full Length Movie at – www.HDKTheater.Com
Studio: Bare
Director: Vlado Iresch
Approximate Running Time: 01:24:45
Description:
Hardcore shenanigans featuring a bunch of crazy, sex-starved, poolside dudes, who like nothing better than to talk newcomers into the sort of sucking and fucking frenzies that we all know and love from director, Vlado Iresch. Another Czech porn classic!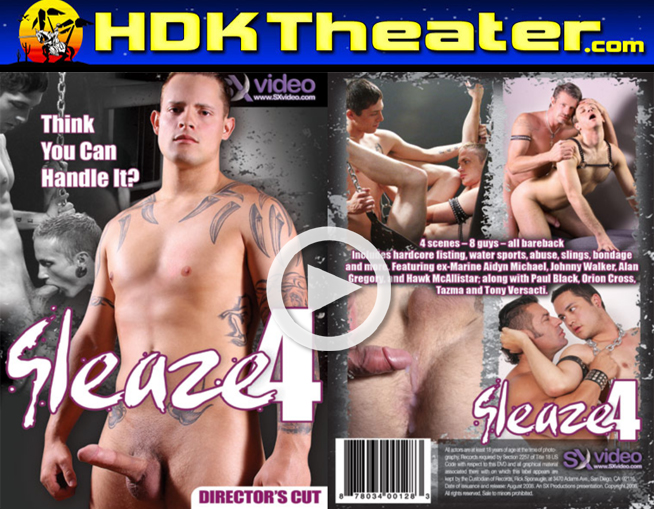 Watch the Full Length Movie at – www.HDKTheater.Com
Studio: SX Video
Series: Sleaze
Director: Ben Baird
Approximate Running Time: 01:51:35
Description:
SCENE ONE:
Scene 1 pairs ex-Marine Aidyn Michael, a fat-dicked, inked mother fucker, with pretty boy Johnny Walker. Aidyn has a lot of aggression to work out and Johnny gets it full on. Aidyn handcuffs Johnny before finger fucking him hard and shoving a dildo in hard and deep. Johnny is making too much noise so he gets a ball gag in that hole and cock in the other. Are his moans pain or pleasure?
SCENE TWO:
Paul Black uses Tony Versacti like a rented mule in Scene 2. Paul does not spare the paddle on Tony's little rump. The punker takes every swat and asks for more as he sways in the sling. He shows what a good boy he is by sucking Paul's wank, eating his ass and licking his feet. For his reward Tony gets a big dildo in his red ass and then doused in a river of piss. The two passionately fuck, Tony riding Paul's big dick.
SCENE THREE:
Scene 3 features porn pros Hawk McAllistar and Alan Gregory. Hawk takes charge of Alan, making him his boy for the session. And, as we know, every boy needs to be fisted now and then. Hawk expertly and slowly opens Alan up until he can bury his whole hand.
SCENE FOUR:
Tazma, a Latino muscle brute, wants to have his way with Orion Cross. Orion can only resist a little while before he has Tazma's fat, uncut cock first in his throat and then in his ass pie. It doesn't take long before Tazma is stretching Orion's pucker with a huge dildo and fist. Orion grunts and groans, but he loves every minute. He also enjoys a mouthful of his own cum.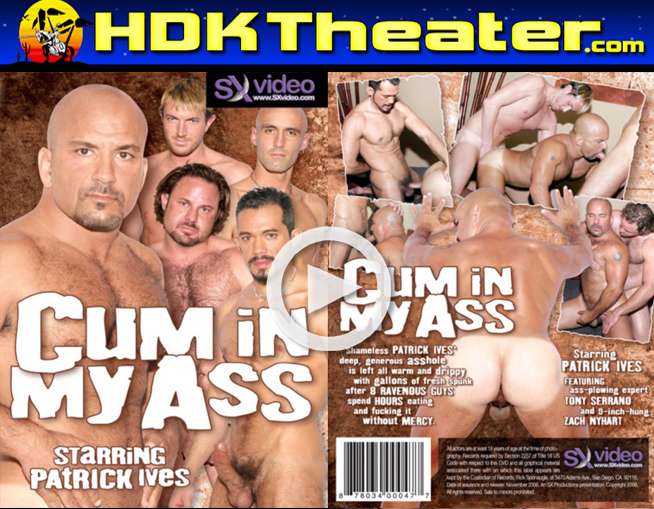 Watch the Full Length Movie at – www.HDKTheater.Com
Studio: SX Video
Series: Cum In My Ass (SX Video)
Director: Ben Baird
Approximate Running Time: 00:59:54
Description:
HOT bareback action, no condoms at all. This film is so hot, you'll shoot your load halfway though the first scene! Hot and buff studs taking it up the ass RAW! Watch as these guys pound each other, pull out, squirt a little, then shove it back in to fill that ass up with that warm white goo!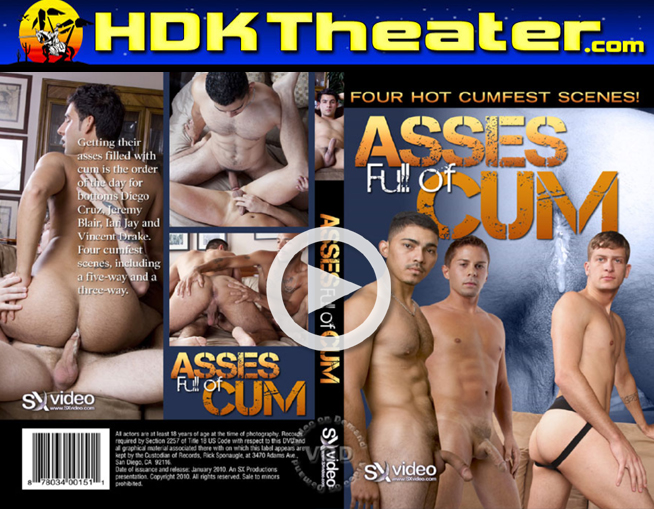 Watch the Full Length Movie at – www.HDKTheater.Com
Studio: SX Video
Approximate Running Time: 01:36:25
Description:
Getting their asses filled with cum is the order of the day for bottoms of Diego Cruz, Jeremy, Blair Ian Jay and Vincent Drake. Scenes including a five way and a three-way.Its a cum fest and your invited to four action packed scenes of barebacking studs of various flavors offering plenty cream for hole!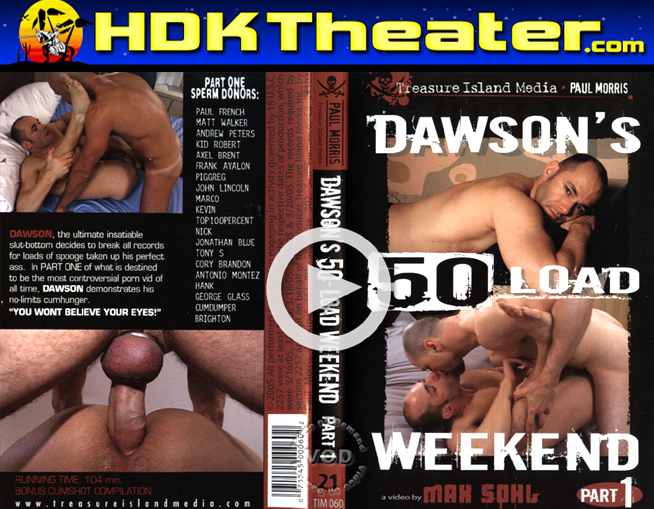 Watch the Full Length Movie at – www.HDKTheater.Com
Studio: Treasure Island Media
Series: Dawson's 50 Load Weekend
Director: Max Sohl
Approximate Running Time: 01:29:26
Description:
Dawson, the ultimate insatiable slut-bottom, decides to break all records for loads of spooge taken up his perfect ass. In Part One of what is destined to be the most controversial porn video of all time, Dawson demonstrates his no-limits cumhunger! You won't believe your eyes!