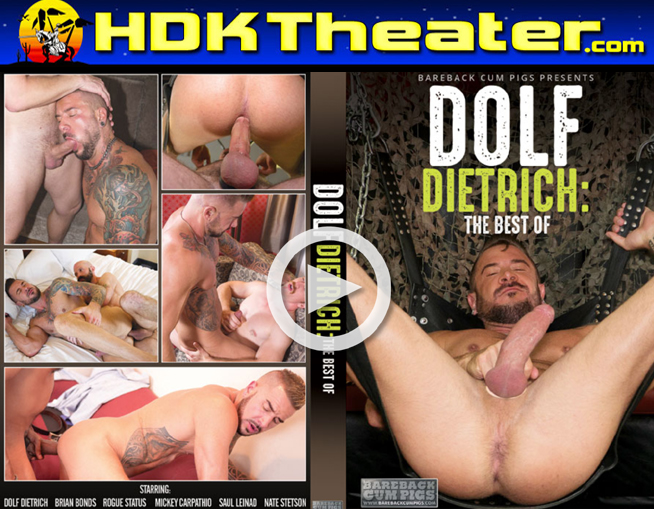 Watch the Full Length Movie at – www.HDKTheater.com
Studio: Bareback Cum Pigs
Approximate Running Time: 01:47:15
Description:
Brian Bonds digs man smells, which is why when we started this scene, he already had his face in Dolf Dietrich's armpit when we started filming. Soon, however, the scruffy blond bottom is on his knees sucking, choking and gagging on Dolf's big dick. As it turns out, the two are also into spitting while having sex. Brian spits occasionally on Dolf's cock but muscled and tattooed Dolf spits on Brian, treating him like the manwhore that he is…..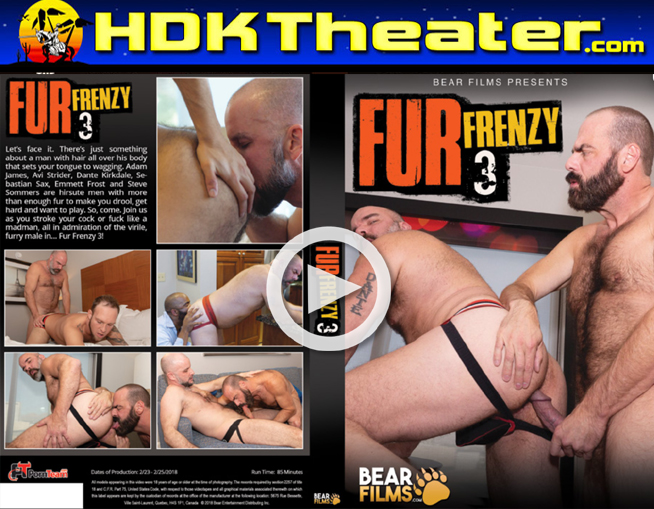 Watch the Full Length Movie at – www.HDKTheater.com
Studio: BearFilms.com
Series: Fur Frenzy
Approximate Running Time: 01:34:25
Description:
Let's face it. There's just something about a man with hair all over his body that sets your tongue to wagging. Adam James, Avi Strider, Dante Kirkdale, Sebastian Sax, Emmett Frost and Steve Sommers are all hirsute men with more than enough far to make you drool as you get hard and play with yourself. So, come. Join us in admiration of the virile, furry male in…Fur Frenzy 3!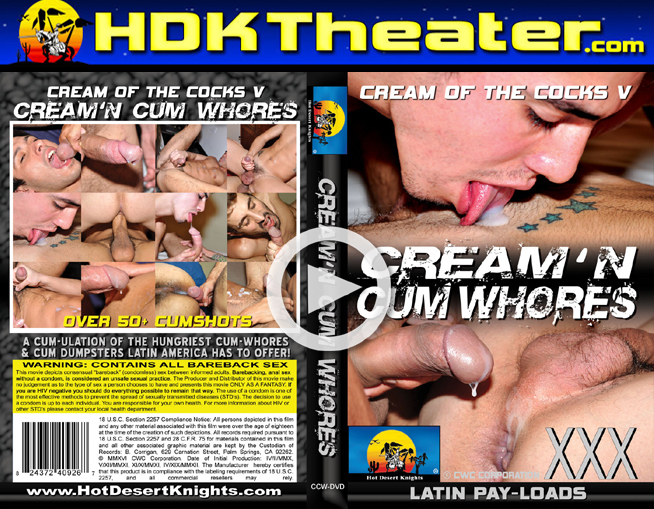 Watch the Full Length Movie at – www.HDKTheater.com
Studio: Hot Desert Knights
Series: Cream of the Cocks
Director: Abel N. Willing
Approximate Running Time: 01:47:09
Description:
This film is loaded with hot hungry holes being filled with hot creamy Latin jizz. A CUM-ULATION of young Latin cum whores and cum dumping studs, who are intent on squirting one hot load after the next down eager hungry mouths and in juicy tight young cunts. If you're a true lover of Latin hunks with massive dicks and with balls bursting with cum, then "Cream of the Cocks V – CREAM'N CUM WHORES" will surely pop your cherry. Cute hot Latin America guys with big throbbing cocks and ball's ready to bust, doing what comes natural. Cum let us take you on a trip to Latin American and a city like Buenos Aires with hot horny uncut studs, eager and willing to please each and every twitching cum begging hungry hole. If you like cute Latin studs feeding each other their hot white milky cum, and giving it or taking it raw, and enjoy one load after the next pumping out of big huge throbbing cocks, then CREAM'N CUM WHORES will surely bust your nuts! Pace yourself and follow along as you watch one hot discharge of splattering cum explode and squirt on to the screen, one after the other. This is one largest collections of explosive cum splattering LATIN PAY-LOADS you'll ever see.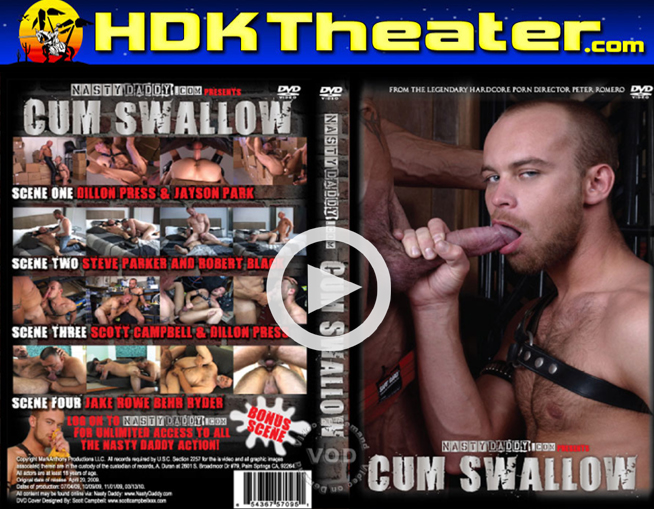 Watch the Full Length Movie at – www.HDKTheater.com
Studio: Nastydaddy.com
Director: Peter Romero
Approximate Running Time: 01:30:11
Description:
Daddies sure do have delicious hot cum! These nasty daddies love to swallow cum, lick ass and eat more cum. They also take cock like champions and once they've had the taste of cock, there's no stopping these guys guzzling load after load of milky cum. So watch these hot hairy masculine guys insatiably and ravenously crave those creamy thick tasty cum shots.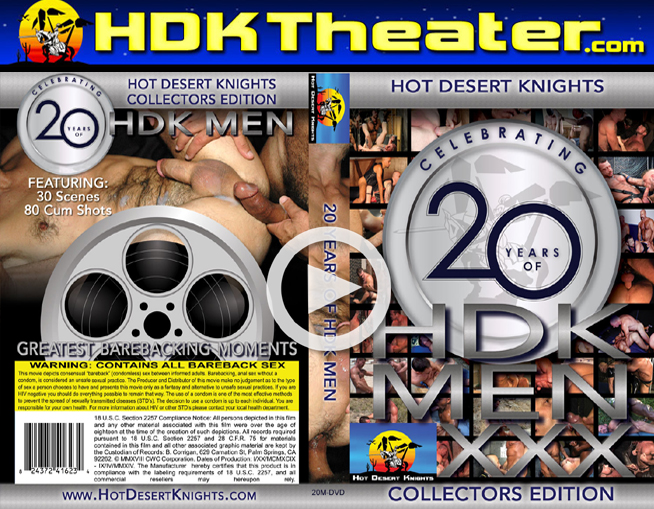 Watch the Full Length Movie at – www.HDKTheater.com
Studio: Hot Desert Knights
Director: Wade Lincoln
Approximate Running Time: 02:01:07
Description:
Hot Desert Knights is proud to celebrate "20 Years of HDK MEN". Real hardcore men doing what men do best – Raw, Hot, Sweaty, Bareback Sex. To celebrate HDK's 20th Anniversary making bareback movies we are releasing the 1st in a set of 3 special collectors editions, each dedicated to a specific genre: HDK MEN, HDK BOYS & HDK This 1st edition is a special collector's edition of our greatest bareback moments from the past two decades featuring nothing but hardcore muscle stud HDK MEN. This special collector's edition features 30 of the best re-mastered and re-edited action scenes from 28 different HDK movies, packed with over 70 of your favorite HDK porn stars. Sit back and enjoy as you experience everything from Duo's to 3-Ways to 4-Ways and Orgies, all caught on film during the last 20 years. Watch while your cock fills with cum as we take you thru 20 years of HDK's most popular scenes. Go get your favorite lube, turn on the DVD, sit back, relax, lube it up and take your time stroking. This DVD is filled with over 80 cum shots and so much hot, raw, animal sex and so many hung, horny men; you'll be shooting load after load for days! A special thanks to all of our fans for making Hot Desert Knights a long time leader of bareback films. Most of all, thanks for your support over the past 20 Years! ..