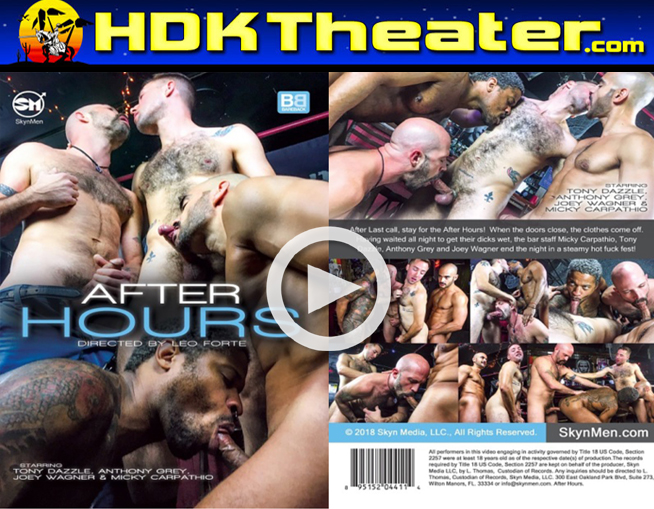 Watch the Full Length Movie at – www.HDKTheater.com
Studio:
Skyn Men
Approximate Running Time:
01:23:13
Description:
After the Last call, stay for the After Hours! When the doors close the clothes come off and these sexy men start fucking for hours! Having waited all night to get their dicks unloaded in someone, the bar staff Micky Carpathio, Tony Dazzle, Anthony Grey and Joey Wagner end the night in a steamy hot fuck fest.