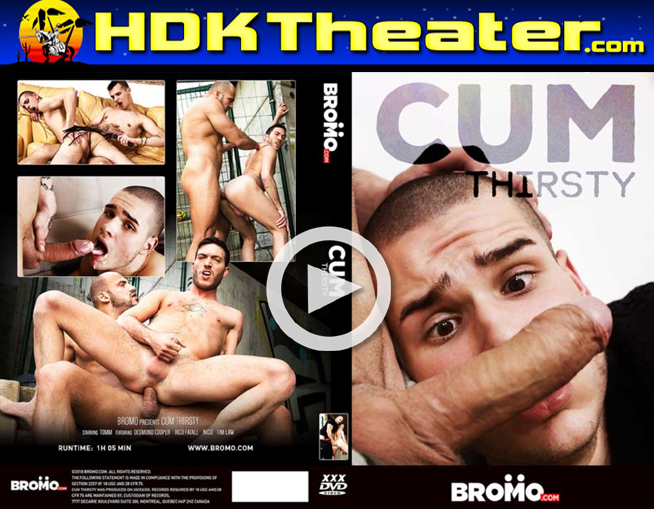 Watch the Full Length Movie at – www.HDKTheater.com
Studio: Bromo.com
Approximate Running Time: 01:05:15
Date Added: 2018-07-27
Description:
Imagine having your sweet wank session interrupted by a harsh roomie who wants to throat-fuck you. Yeah, we know you'd like that, and so does Nico. Desmond Cooper rams Nico's fuck holes with a sexual fury that leaves everyone gasping for more. Get ready to snack on cum shots and domination.
To anyone wishing to fit Desmond Cooper's entire cock in their mouth, we wish them good luck. Tim Law takes on the challenge like a champ and is rewarded with a lengthy ass whipping. By the time Desmond slides his raw cock in Tim's tight booty hole, the tension keeps building explosive ending.
Buff n' beefy Tomm is resting his ass while he takes his break on a construction site. Tempered, he gives a rude finger when Rico Fatale begs to get passed him. It's not long before Rico becomes the bitch of the day.