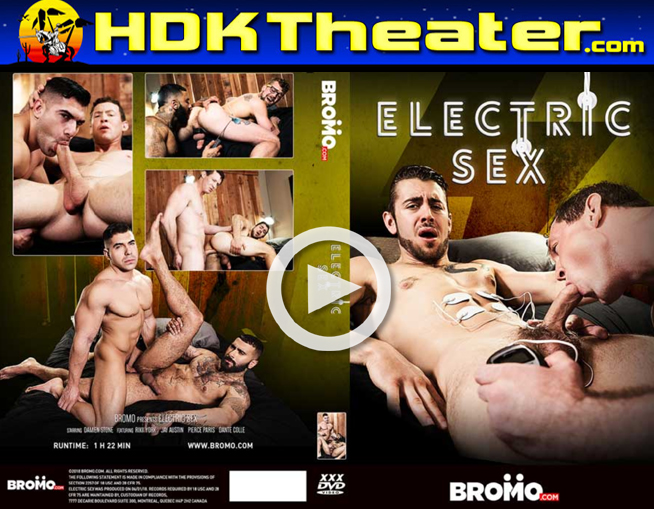 Watch the Full Length Movie at – www.HDKTheater.com
Studio: Bromo.com
Approximate Running Time: 01:22:22
Description:
Electric Sex Part #1: Rikk York has a ball tingling surprise for Jay Austin in this Bromo classic. Jay can't help but buck and writhe under Rikk's skillful manipulations. When Rikk turns his attention to plowing Jay's tight ass hard and fast, it's not long before they create a full on fountain of cum.
Electric Sex Part #2: Damien Stone and Rikk York are obsessed with each other's bodies and it's not hard to see why. Being the hot vers that he is, Rikk sits himself down on Damien's delicious cock and proceeds to work himself up into a sweaty delirium. That's when Damien knows Rikk is ready to get electro-cuffed. that bring this raw session to the next level of hard core.
Electric Sex Part #3: We all know Pierce Paris can handle a lot of abuse, but Damien Stone is going to test those limits. Armed with an electric paddle and his muscular body, Damien begins by working Pierce's balls with precision and both of them can't seem to get enough!
Electric Sex Part #4: Hang on tight: your final session of electro-shock therapy is about to begin! In this series finale, Pierce Paris takes control of Dantel Colle's body, treating him to an electrifying blow job