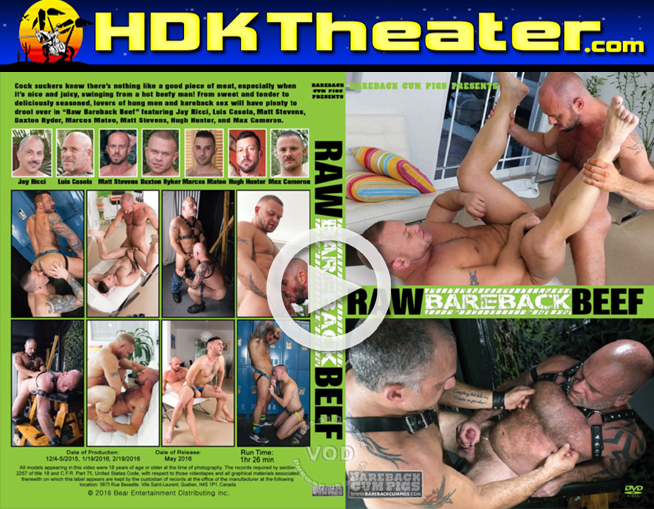 Watch the Full Length Movie at – www.HDKTheater.Com
Studio: Bareback Cum Pigs
Approximate Running Time: 01:24:55
Description:
Cock suckers know there's nothing like a good piece of meat, especially when it's nice and juicy and swinging from a hot beefy man! Watch as these insatiable, furry beefcakes go at one another with the fury of wild animals. They only fuck raw and just love getting nasty for the camera!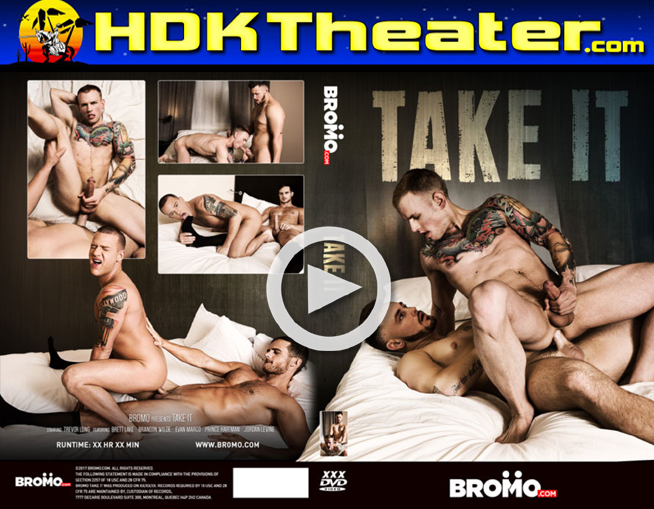 Watch the Full Length Movie at – www.HDKTheater.com
Studio: Bromo.com
Approximate Running Time: 01:04:47
Description:
Raw Capture: Jordan Levine catches Pierce Hartman robbing his apartment, and decides not to involve the authorities. Instead, Pierce willingly becomes Jordan's plaything. His only purpose is to please Jordan and being at his beck and call, sucking his dick, and taking his massive cock raw. It's an arrangement that benefits everyone. Twink Breeder: When Evan Marco comes home tired from work, his horny boyfriend Brandon Wilde offers the perfect way to relieve his stress: a good ol' raw fuck-fest. Evan takes him up on his offer and starts by throat-fucking Brandon until he's ready to fuck. As soon as Brandon sits on Evan's big dick, you'll know you're in for a wild ride. Take This Dick: Trevor Long and Brett Lake are eager to fuck, and it shows by the way Brett quickly goes down on Trevor's thick piece. Trevor holds Brett down and fucks his mouth until he's good and ready to start pounding him bareback. Once he penetrates him, Trevor dives deep and hard into Brett's sweet ass until their sweaty bodies are covered in cum.