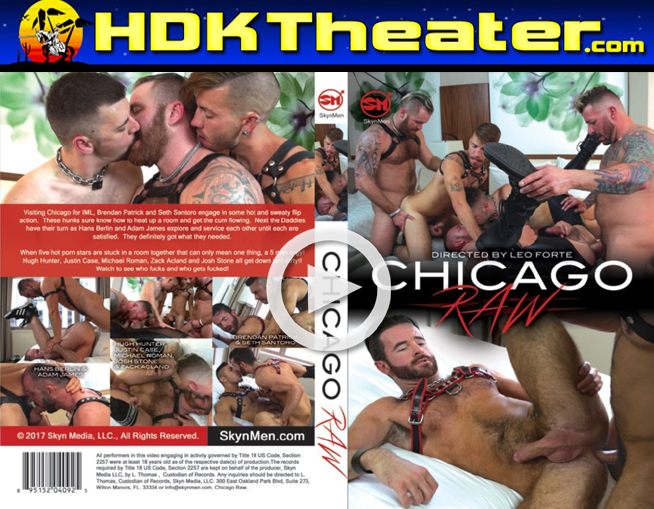 Watch the Full Length Movie at – www.HDKTheater.com
Studio: Skyn Men
Director: Leo Forte
Approximate Running Time: 01:37:15
Description:
Visiting Chicago for IML, Brendan Patrick and Seth Santoro engage in some hot and sweaty flip action. These hunks sure know how to heat up a room and get the cum flowing. Next the Daddies have their turn as Hans Berlin and Adam James explore and service each other until each are satisfied. They definitely get what they needed. When five hot porn stars are stuck in a room together that can only mean one thing, a 5 man orgy! Hugh Hunter, Justin Case, Michael Roman, Zack Acland and Josh Stone all get down and dirty! Watch to see who fucks and who gets fucked!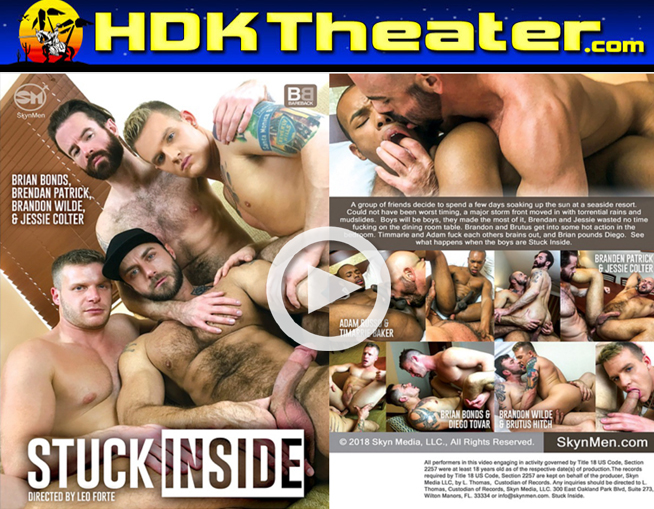 Watch the Full Length Movie at – www.HDKTheater.com
Studio: Skyn Men
Director: Leo Forte
Approximate Running Time: 01:47:47
Description:
A group of friends decide to spend a few days soaking up the sun at a seaside resort. Could not have been worse timing: a major storm front moved in with torrential rains and mudslides. Boys will be boys and they made the most of it. Brendan and Jessie wasted no time fucking on the dining room table. Brandon and Brutus got into some hot action in the bedroom. Timmarie and Adam fucked each other's brains out and Brian pounded Diego. See what happens when the boys are Stuck Inside.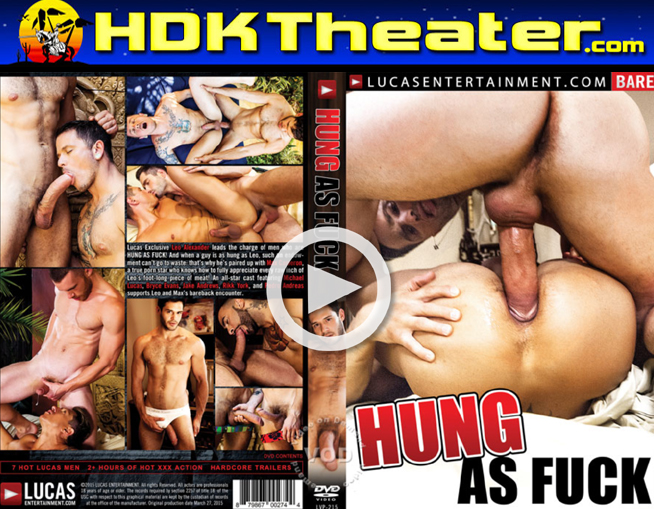 Watch the Full Length Movie at – www.HDKTheater.com
Studio: Lucas Entertainment
Approximate Running Time: 02:41:44
Description:
Lucas Entertainment's exclusive model Leo Alexander leads the charge of men who can easily brag that they're "Hung As Fuck!" And when a guy is as hung as Leo, such an endowment can't go to waste: that's why he's paired up with Max Cameron, a true porn star who knows how to fully appreciate every raw inch of Leo's foot-long piece of meat! An all-star cast featuring Michael Lucas, Bryce Evans, Jake Andrews, Rikk York, and Pedro Andreas supports Leo and Max's bareback encounter. Can you handle a guy who is "Hung As Fuck"? We sure hope so!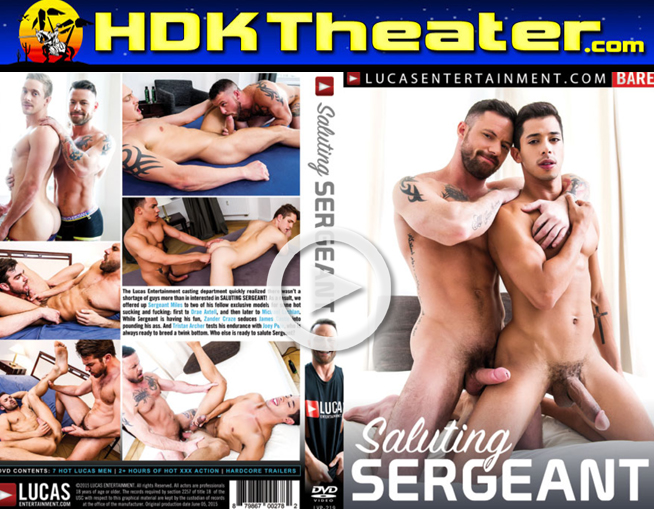 Watch the Full Length Movie at – www.HDKTheater.com
Studio: Lucas Entertainment
Director: Michael Lucas
Approximate Running Time: 02:58:15
Description:
The Lucas Entertainment casting department quickly realized there wasn't a shortage of guys more than interested in Saluting Sergeant! As a result, we offered up Sergeant Miles to two of his fellow exclusive models for some hot sucking and fucking: first to Drae Axtell, and then later to Michael Lachlan. While Sergeant is having his fun, Zander Craze seduces James Castle into pounding his ass. And Tristan Archer tests his endurance with Joey Pele, who is always ready to breed a twink bottom. Who else is ready to Salute Sergeant?