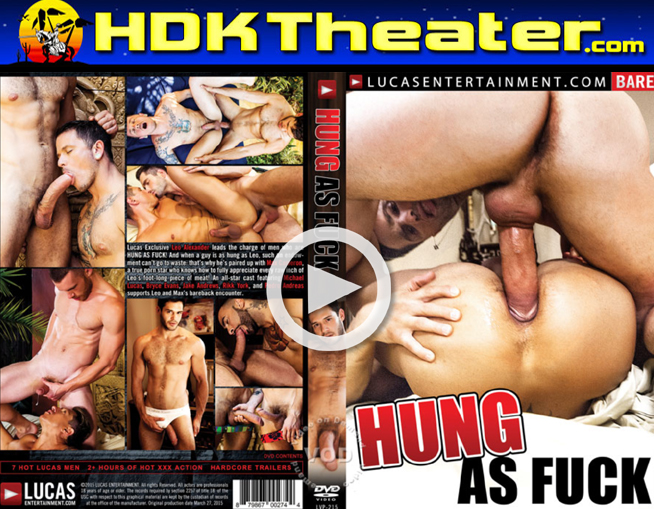 Watch the Full Length Movie at – www.HDKTheater.com
Studio: Lucas Entertainment
Approximate Running Time: 02:41:44
Description:
Lucas Entertainment's exclusive model Leo Alexander leads the charge of men who can easily brag that they're "Hung As Fuck!" And when a guy is as hung as Leo, such an endowment can't go to waste: that's why he's paired up with Max Cameron, a true porn star who knows how to fully appreciate every raw inch of Leo's foot-long piece of meat! An all-star cast featuring Michael Lucas, Bryce Evans, Jake Andrews, Rikk York, and Pedro Andreas supports Leo and Max's bareback encounter. Can you handle a guy who is "Hung As Fuck"? We sure hope so!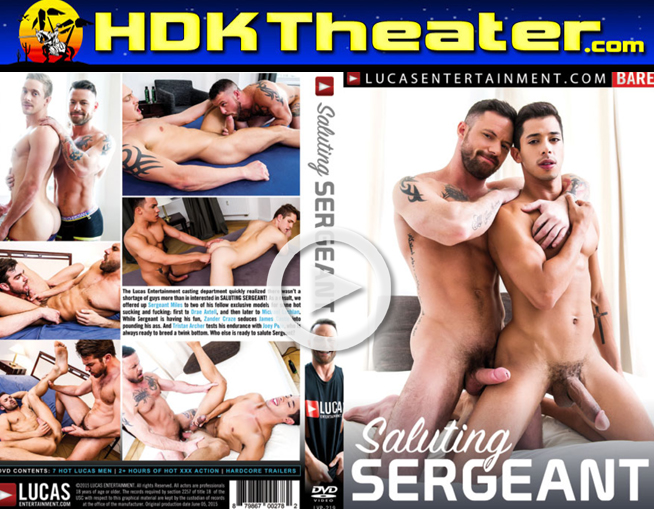 Watch the Full Length Movie at – www.HDKTheater.com
Studio: Lucas Entertainment
Director: Michael Lucas
Approximate Running Time: 02:58:15
Description:
The Lucas Entertainment casting department quickly realized there wasn't a shortage of guys more than interested in Saluting Sergeant! As a result, we offered up Sergeant Miles to two of his fellow exclusive models for some hot sucking and fucking: first to Drae Axtell, and then later to Michael Lachlan. While Sergeant is having his fun, Zander Craze seduces James Castle into pounding his ass. And Tristan Archer tests his endurance with Joey Pele, who is always ready to breed a twink bottom. Who else is ready to Salute Sergeant?