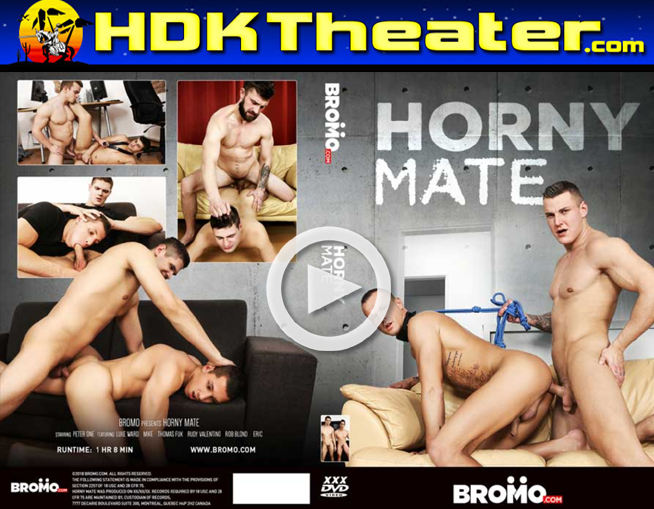 Watch the Full Length Movie at – www.HDKTheater.com
Studio:
Bromo.com
Approximate Running Time:
01:08:36
Description:
When Peter One catches his roommate Thomas Fuk masturbating, he can't help but lend a hand. Thomas takes up the offer and feverishly throat-fucks Peter until he can't help but slide in his ass raw. This high-intensity fuck between sexy muscle babes brings new meaning to the term 'couch surfing'!
Boss Boris Lang needs his employees to go above and beyond at work and Rudy Valentino is eager to please. This is what Raw Overtime looks like.
Rudy Valentino is about to get his gag reflexes put to the test by Eric's huge uncut cock. When Eric has his fill of ramming Rudy's throat, he stuffs his sweet ass raw until his explosive load fills Rudy to the brim. This high energy fuck will have you begging for more!
Luke Ward treats Mike like the good little bitch he is and Mike loves every moment of it. Feeding a good bitch is hard, but Luke's dick is even harder. Soon Mike gets to taste it for himself. Unable to hold back any longer, Luke bends Mike's eager ass over the couch and plows hard him until they both let loose explosive loads.