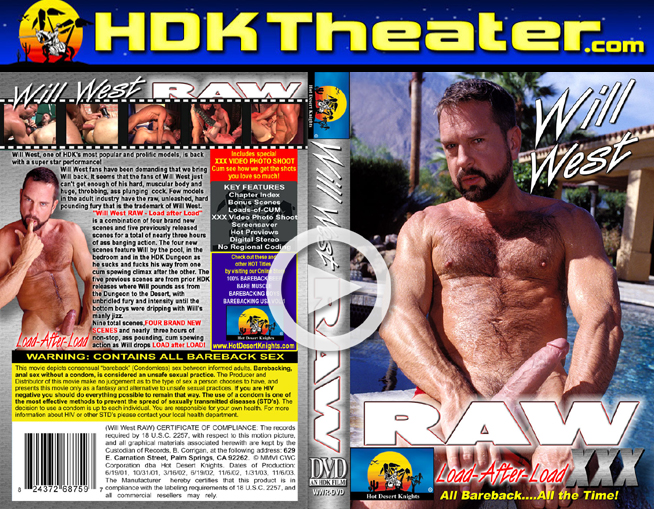 Watch the Full Length Movie at – www.HDKTheater.com
Studio: Hot Desert Knights
Approximate Running Time: 02:37:05
Description:
Will West, one of HDK's most popular and prolific models, is back with a super star performance!
Will West fans have been demanding that we bring Will back. It seems that the fans of Will West just can't get enough of his hard, muscular body and huge, throbbing, ass plunging cock. Few models in the adult industry have the raw, unleashed, hardpounding fury that is the trademark of Will West.
"Will West RAW – Load after Load" is a combination of four brand new scenes and five previously released scenes for a total of nearly three hours of ass banging action. The four new scenes feature Will by the pool, in the bedroom and in the HDK Dungeon as he sucks and fucks his way from one cum spewing climax after the other. The five previous scenes are from prior HDK releases where Will pounds ass from the Dungeon to the Desert, with unbridled fury and intensity until the bottom boys were dripping with Will's manly jizz.
Nine total scenes, FOUR BRAND NEW SCENES and three hours of non-stop, ass pounding, cum spewing action as Will drops LOAD after LOAD!