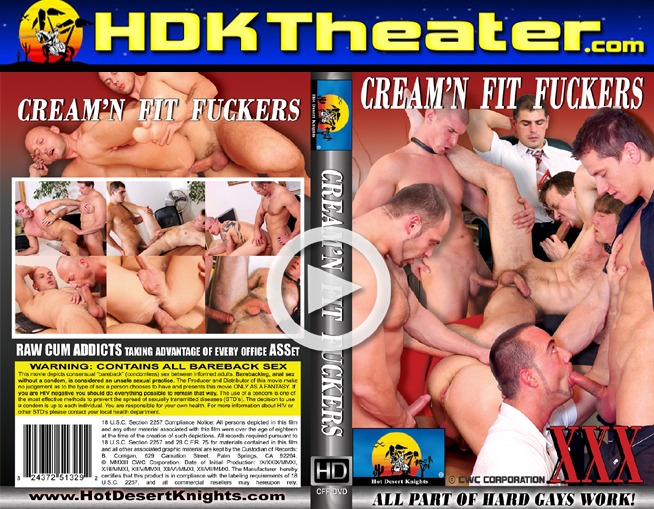 Watch the Full Length Movie at – www.HDKTheater.com
Studio: Hot Desert Knights
Director: Adam Collins
Approximate Running Time: 01:51:09
Description:
Getting a good feel for your co-worker's ASSets can sometimes be a challenge. Of course, there is no better way to get to know them, than by letting off steam at the office with these ripped hot guys! Get hard, give head and get butt-laid! That's the way to do it, as you cream every fit fucker in the office.
There's something stimulating about a hot man in a suit and these guys are proof personified. They work hard and play hard whenever they want! These City studs take advantage of every situation that presents itself, from demanding office bosses to horny co-workers, they are quick to exploit every massive erection they can get there mouth around. Watch as the sexual tensions are often too much to bear and they indulge their lust, barely pausing to tear off their shirts! With hardcore muscled hunks, sharp suits, monster cocks and a ton of full-on bareback office fucking, these studs show what Cream'n Fit Fuckers is all about and give a whole new meaning to "work loads"!
Working 9 to 5 in an office can be long and hard but it's well worth it if you're Cream'n Fit Fuckers in your office! It's all part of a hard gays work.
Watch the Full Length Movie at – www.HDKTheater.com