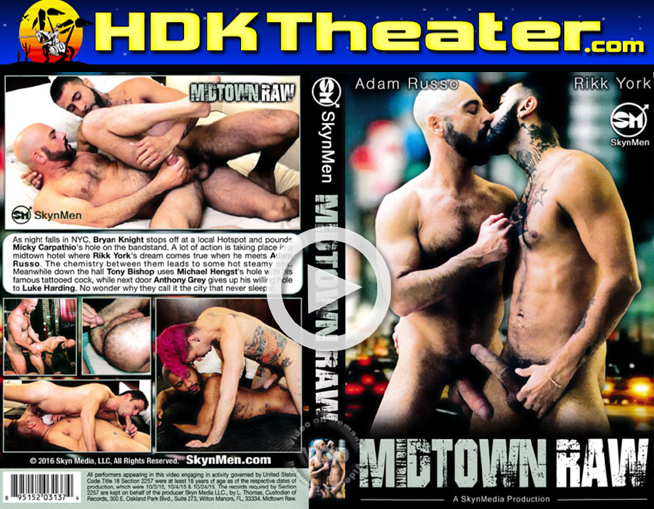 Watch the Full Length Movie at – www.HDKTheater.com
Studio:
Skyn Men
Approximate Running Time:
01:38:01
Description:
As night falls in NYC, Bryan Knight stops off at a local Hotspot and pounds Micky Carpathio's hole on the bandstand. A lot of action is taking place in a midtown hotel where Rikk York's dream comes true when he meets Adam Russo. The chemistry between them leads to some hot steamy sex. Meanwhile down the hall Tony Bishop uses Michael Hengst's hole with his famous tattooed cock, while next door Anthony Grey gives up his willing hole to Luke Harding. No wonder why they call it the city that never sleeps!