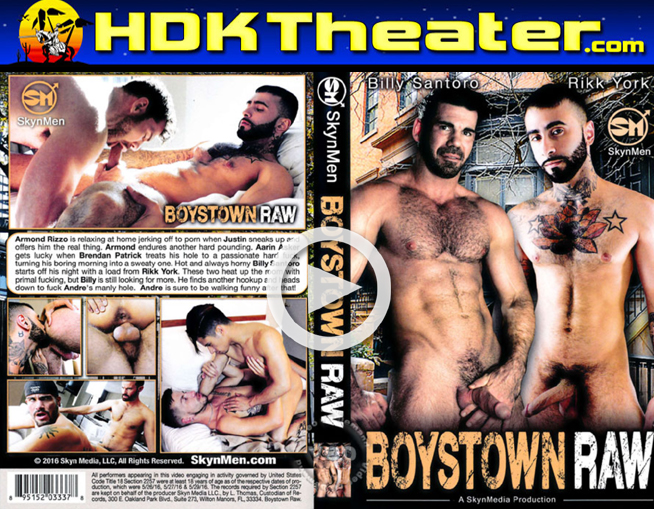 Watch the Full Length Movie at – www.HDKTheater.com
Studio:
Skyn Men
Approximate Running Time:
01:51:56
Description:
Armond Rizzo is relaxing at home jerking off to porn when Justin sneaks up and offers him the real thing. Armond endures another hard pounding. Aarin Asker gets lucky when Brendan Patrick treats his hole to a passionate hard fuck, turning his boring morning into a sweaty one. Hot and always horny Billy Santoro starts off his night with a load from Rikk York. These two heat up the room with primal fucking, but Billy is still looking for more. He finds another hookup and heads down to fuck Andre's manly hole. Andre is sure to be walking funny after that!