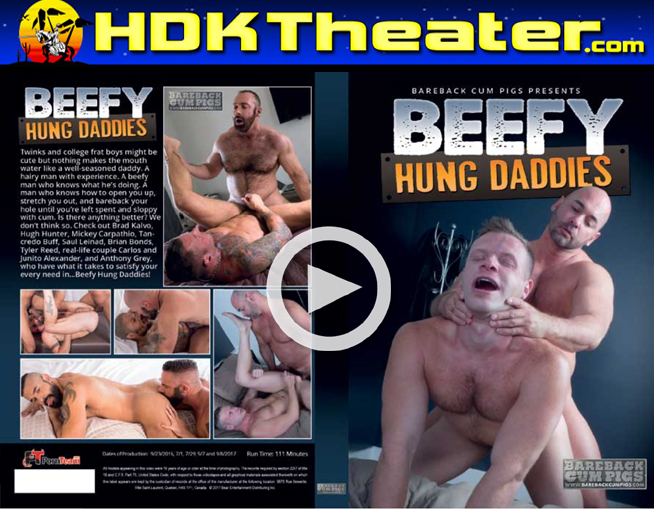 Watch the Full Length Movie at – www.HDKTheater.com
Studio: Bareback Cum Pigs
Approximate Running Time: 01:51:39
Description:
Get ready for real men getting it from the behind. If you like them beefy and beardy then you're in luck. Don't miss out on the opportunity of seeing these hot bears do what they can best – fuck and getting fucked.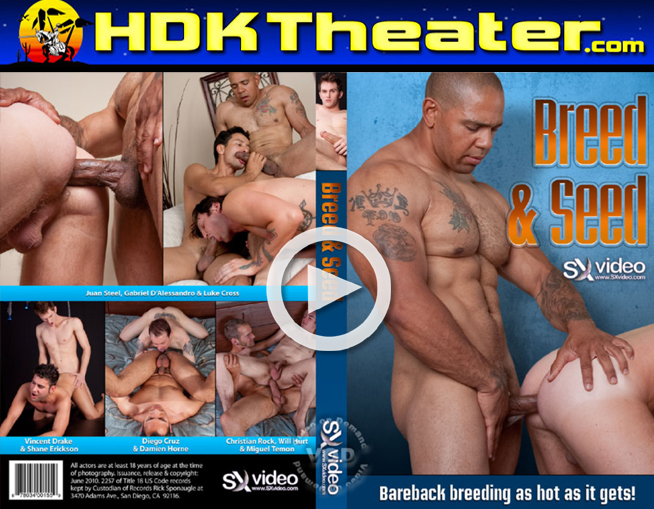 Watch the Full Length Movie at – www.HDKTheater.Com
Studio: SX Video
Director: Ben Baird
Approximate Running Time: 01:51:30
Description:
Scene 1: Juan Steele, Gabriel D'Alessandro, Luke Cross. SX Video is proud to debut Juan Steele, a very muscled Latino with a nice tool who we know will quickly become an SX favorite. Luke Cross is no stranger to cock and is eager for both Juan's monster cock and Gabriel's thick Latin cock, sucking and being fucked by both until Angel is ready to slide his ten inches into Gabriel. The Latin fever is too much for Luke who busts his load on Gabriel and eats it up before jumping right back into a daisy chain. These men are into each other and it shows by breeding multiple times.
Scene 2: Christian Rock, Miguel Temon, Will Hurt. This is the scene that everyone has been asking for. Miguel Temon finally gives up his virgin ass! Christian is an aggressive guy and has no problem shoving Will's head down on his big cock. Miguel wants a piece of this submissive twink and takes turns fucking and getting sucked by Will. Miguel is ready to see what being a bottom is all about He gets warmed up by a nice rim job before taking it a couple ways from Christian and being seeded. Christian then finishes off Will, pumping a load in his ass too.
Scene 3: Diego Cruz, Damien Horne. Diego loves to work cock with his talented Latin ass, and Damien is a guy who loves to throw down in every position…twice. Diego gets jack hammered, and flipped in every direction in this scene. Damien is clearly calling all the shots from feeding Diego his load, to making sure not a drop is wasted when he loads up his ass.
Scene 4: Vincent Drake, Shane Erickson. Vincent and Drake are two college kids who are more interested in fucking than studying books. These boys love to explore with their mouths as they exchange thirst quenching blowjobs and 69. Shane takes control moving into rimming before fucking Vincent. They start out on a leather table and take it to a leather sling. Shane gives Vincent his very explosive load, before Shane mounts again until he explodes.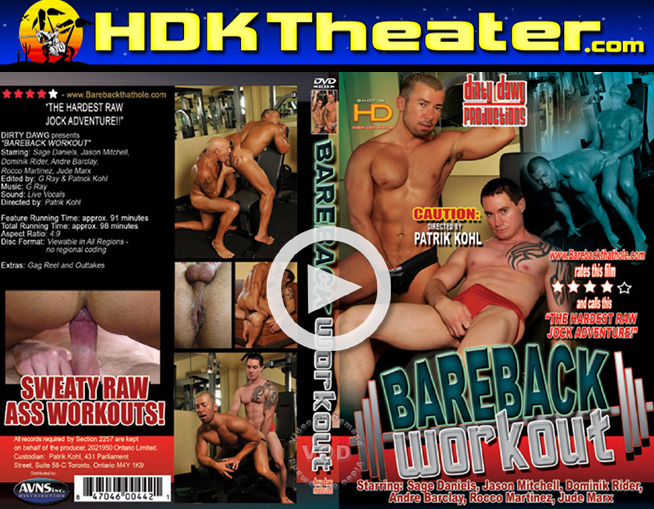 Watch the Full Length Movie at – www.HDKTheater.Com
Studio: Dirty Dawg Productions
Director: Patrik Kohl
Approximate Running Time: 01:32:42
Description:
DIRTY DAWG presents "BAREBACK WORK OUT" The hardest raw jock adventure"!!!
These studs are not workin with weights; they're using their cocks to fuck each other ass. Plenty off ass licking cock sucking and fucking goin on in the gym. They're getting their fill of a good sweaty ass work out. Maybe this is the gym you wanna join to get your ass worked on? Bend over and get a hard fucking like you've never had.