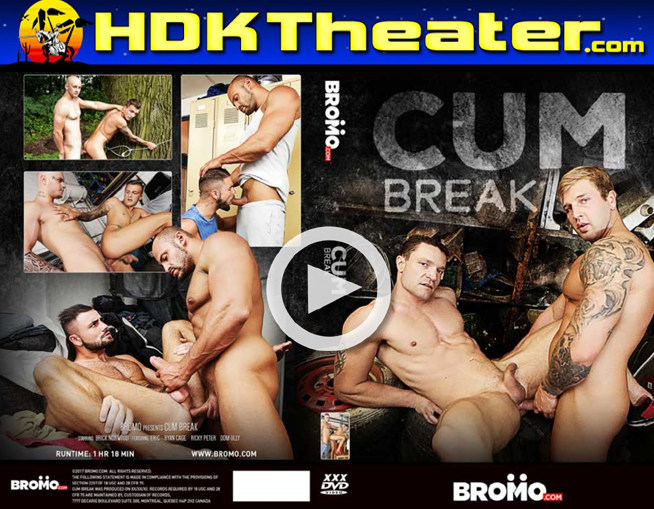 Watch the Full Length Movie at – www.HDKTheater.com
Studio: Bromo.com
Approximate Running Time: 01:18:39
Description:
When Dom Ully abandons his duties at work to take a much needed wank break, Ryan Cage wants in on the action. What ensues is an on-the-clock cum fest as Ryan fucks all of Dom's holes into submission. But business is business. Once he unloads his wad on Dom, Ryan leaves him panting for more on the warehouse floor.
Eric isn't intentionally looking for cock, but that's exactly what he's going to get. In the darkness of an underground workshop, muscle top Brick Norwood lurks. Eric succumbs easily to this sex crazed stranger, who fucks him first with a dildo to stretch him out before plunging into his ass raw. Check out this raw display of gritty bareback action!
Nothing like a little locker room play time to get the juices flowing. Tomm knows exactly how to handle Jeffrey Lloyd when he catches him snooping, making him his filthy bareback slut.
Ricky is methodical in his hunt for fresh man meat. Dom Ully gives a good chase, but nothing can stop Ricky from tracking down this delicious prey and devouring him right there in the forest. Check out this heart pounding pursuit culminating in a raw display of sexuality.