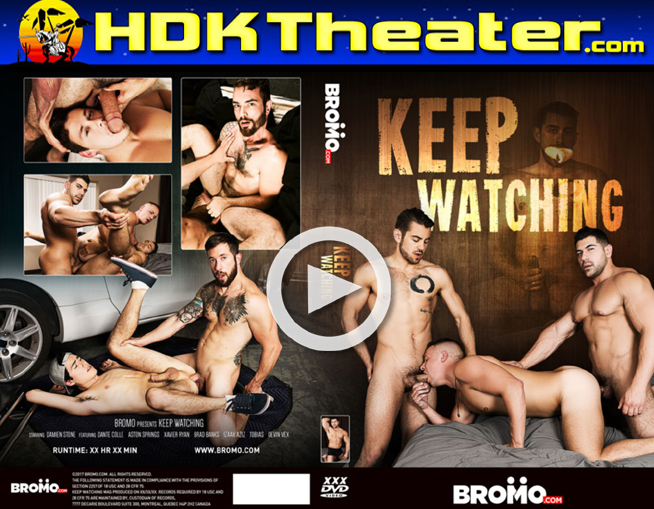 Watch the Full Length Movie at – www.HDKTheater.com
Studio:
Bromo.com
Approximate Running Time:
01:23:45
Description:
Dante Colle has found himself caught up in Damien Stone and Aston Spring's kink fantasy. Gagged and eyes taped open, Dante has no choice but to keep watching as his beefy captors begin this bareback fuckfest. Dante's own fantasies are fulfilled when he is invited to create a steaming 3 way jizz fest. In next scenes hot hunks are paired up for some one on one action.