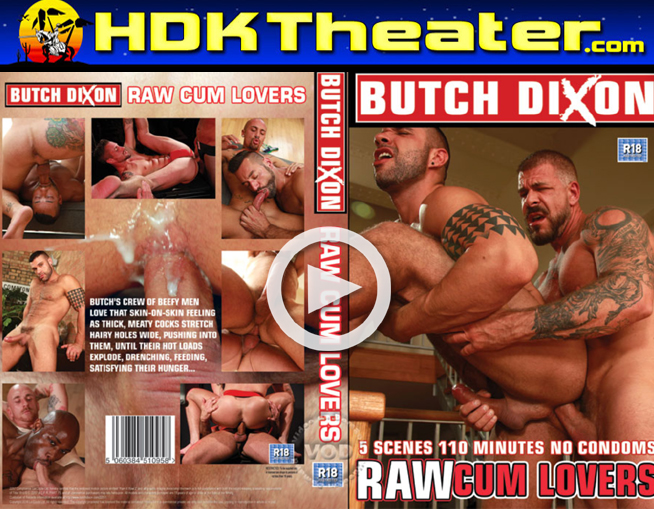 Watch the Full Length Movie at – www.HDKTheater.com
Studio: Butch Dixon
Director: Jonno
Approximate Running Time: 01:56:52
Description:
First time barebackers, Yep for all of these guys, its was there first raw load – caught on camera just for you. The stunning Letterio hammers his nine inch, uncut cock deep into Toffic – another porno debut, which ends in a leaky, internal cream pie. Next up – six foot Dutch guy – Michael Selvaggio pounds his smooth, sexy lover – Alexx Desley until he's squirting a massive load all over his arse cheeks, only to plunge back inside that tight hole and keep squirting. Muscle boys Bruno Fox and real-life lover – Nick North, kiss, rim, suck and fuck up-a-storm as Bruno seeds and creams Nick's juicy hole. Ebony cutie, Del James pops his porno cherry with a big, wet splat as big, burly bugger – Sam Porter slides his pale, uncut cock into Del's tight, but very willing hole. BUT the most extreme first timer must be the man of the moment Letterio, blasting the socks of his porno cherry, on the end of Rocco Steele's massive, ten inch, thick bareback cock. Letterio does nothing by halves and takes a real pounding and a huge load. Watch these stunning guys, getting there first taste of bareback sex, and their first creamy loads.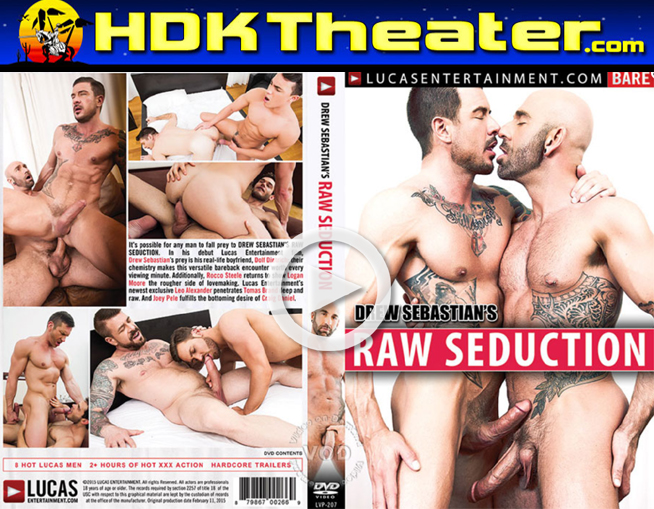 Watch the Full Length Movie at – www.HDKTheater.Com
Studio: Lucas Entertainment
Approximate Running Time: 02:28:30
Description:
It's possible for any man to fall prey to "Drew Sebastian's Raw Seduction." In his debut Lucas Entertainment film, Drew Sebastian seduces is his real-life boyfriend, Dolf Dietrich: their chemistry makes this versatile bareback encounter worth every viewing minute. Additionally, Rocco Steele returns to show Logan Moore the rougher side of lovemaking. Lucas Entertainment's newest exclusive Leo Alexander penetrates Tomas Brand deep and raw. And Joey Pele fulfills the bottoming desire of Craig Daniel.