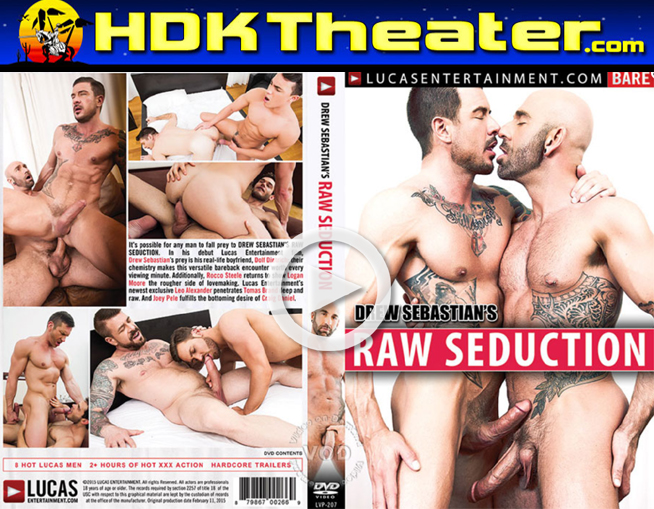 Watch the Full Length Movie at – www.HDKTheater.Com
Studio: Lucas Entertainment
Approximate Running Time: 02:28:30
Description:
It's possible for any man to fall prey to "Drew Sebastian's Raw Seduction." In his debut Lucas Entertainment film, Drew Sebastian seduces is his real-life boyfriend, Dolf Dietrich: their chemistry makes this versatile bareback encounter worth every viewing minute. Additionally, Rocco Steele returns to show Logan Moore the rougher side of lovemaking. Lucas Entertainment's newest exclusive Leo Alexander penetrates Tomas Brand deep and raw. And Joey Pele fulfills the bottoming desire of Craig Daniel.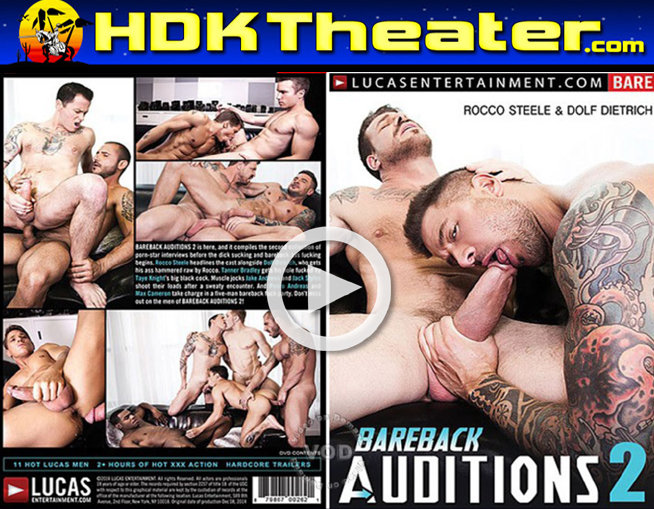 Watch the Full Length Movie at – www.HDKTheater.Com
Studio: Lucas Entertainment
Series: Bareback Auditions (Lucas)
Approximate Running Time: 03:11:35
Description:
"Bareback Auditions 2" is here, and it compiles the second collection of porn-star interviews before the dick sucking and bareback ass fucking begins. Rocco Steele headlines the cast alongside Dolf Dietrich, who gets his ass hammered raw by Rocco. Tanner Bradley gets his hole fucked by Taye Knight's big black cock. Muscle jocks Jake Andrews and Jack Styles shoot their loads after a sweaty encounter. And Pedro Andreas and Max Cameron take charge in a five-man bareback fuck party. Don't miss out on the men of "Bareback Auditions 2"!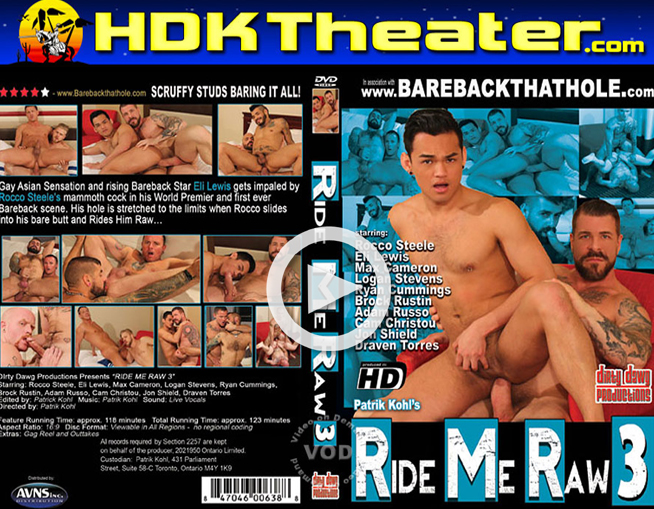 Watch the Full Length Movie at – www.HDKTheater.com
Studio: Dirty Dawg Productions
Series: Ride Me Raw
Director: Patrik Kohl
Approximate Running Time: 02:17:29
Description:
Gay Asian sensation and rising bareback star Eli Lewis gets impaled by Rocco Steele's mammoth cock in his world premier and first ever bareback scene. His hole is stretched to the limits when Rocco slides into his bare butt and rides him raw.