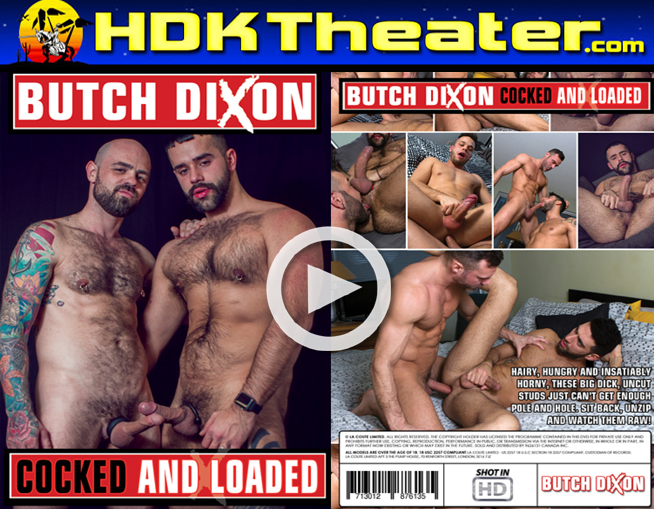 Watch the Full Length Movie at – www.HDKTheater.com
Description:
Hairy, hungry, and insatiable, these big bulging cocks always want more. Heavy balls and well-bristled hair, Butch Dixon's guys are waiting for you to watch them fuck and get their asses filled with cum, just how every bear likes it! Sit down, unbutton your pants … and watch them fuck till they ooze with cum!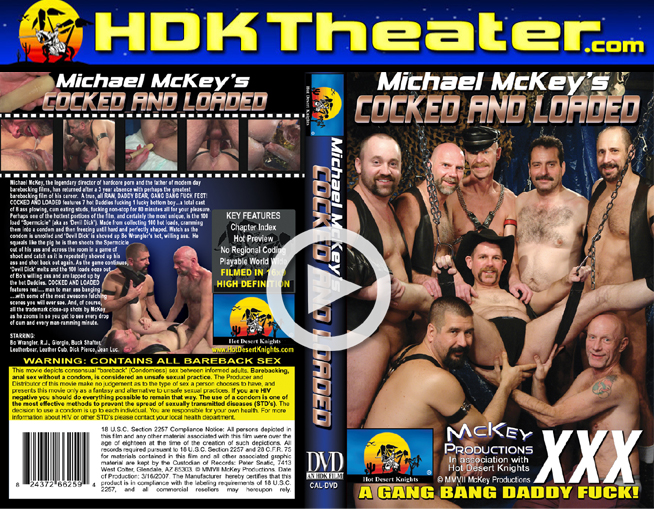 Watch the Full Length Movie at – www.HDKTheater.com
Studio: Hot Desert Knights
Director: Michael McKey
Approximate Running Time: 01:18:41
Description:
Michael McKey, the legendary director of hardcore porn and the father of modern day barebacking films, has returned after a 3-year absence with perhaps the greatest barebacking film of his career. A true, all RAW, DADDY BEAR, GANG BANG FUCK FEST!
Perhaps one of the hottest portions of the film, and certainly the most unique, is the 100 loads "Spermcicle"(aka as 'Devil Dick'). Made from collecting 100 hot loads, cramming them into a condom and then freezing until hard and perfectly shaped. Watch as the condom is unrolled and 'Devil Dick' is shoved up Bo Wrangler's hot, willing ass. He squeals like the pig he is then shoots the Spermcicle out of his ass and across the room in a game of shoot and catch as it is repeatedly shoved up his ass and shot back out again. As the game continues, 'Devil Dick' melts and the 100 loads ooze out of Bo's willing ass and are lapped up by the hot Daddies.
COCKED AND LOADED features real…man-to-man ass banging…with some of the most awesome felching scenes you will ever see. And, of course, all the trademark close-up shots by McKey as he zooms in so you get to see every drop of cum and every man-ramming minute.
Watch the Full Length Movie at – www.HDKTheater.com