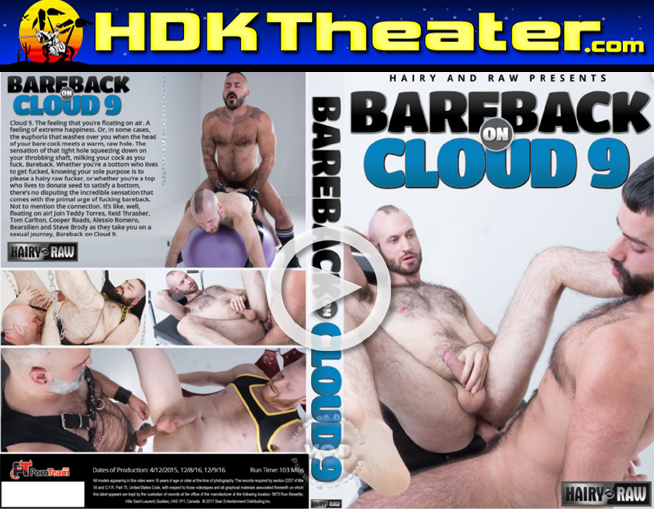 Watch the Full Length Movie at – www.HDKTheater.Com
Studio: Hairy And Raw
Approximate Running Time: 01:43:08
Description:
Cloud 9. The feeling that you're floating on air. A feeling of extreme happiness. Or, in some cases, the euphoria that washes over you when the head of your bare cock meets a warm, raw hole. The sensation of that tight hole squeezing down on your throbbing shaft, milking your cock as you fuck. Bareback. Whether you're bottom who lives to get fucked, knowing your sole purpose is to please a hairy raw fucker, or whether you're a top who lives to donate seed to satisfy a bottom, there's no disputing the incredible sensation that comes with the primal urge of fucking bareback. Not to mention the connection. It's like, well, floating on air! Join Teddy Torres, Reid Thrasher, Tom Carlton, Cooper Roads, Alessio Romero, Bearsilien and Steve Brody as they take you on a sexual journey, Bareback on Cloud 9.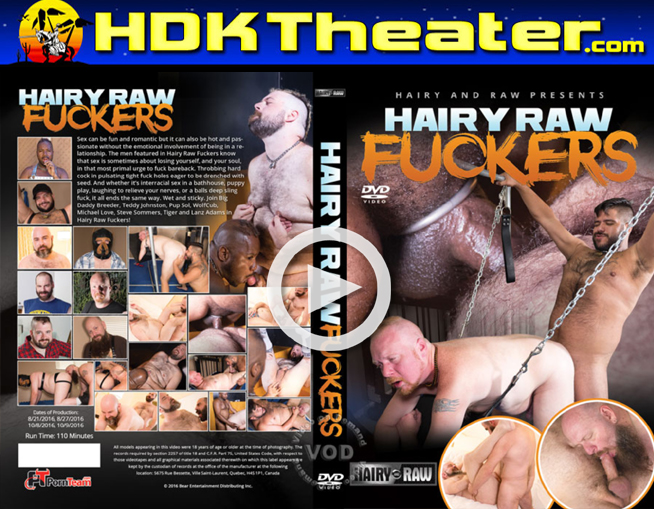 Watch the Full Length Movie at – www.HDKTheater.Com
Studio: Hairy And Raw
Approximate Running Time: 01:50:55
Description:
Sex can be fun and romantic but it can also be hot and passionate without the emotional involvement of being in a relationship. The men featured in Hairy Raw Fuckers know that sex is sometimes about losing yourself. And your soul, in that most primal urge to fuck bareback. Throbbing hard cock in pulsating tight fuck holes eager to be drenched with seed. And whether it's interracial sex in a Bathhouse, puppy play, laughing to relieve your nerves, or a balls deep sling fuck, it all ends the same way. Wet and sticky. Join Big Daddy Breeder, Teddy Johnston, Pup Sol, WoldCub, michael love, steve sommers , Tiger and Lanz Adams in Hairy Raw Fuckers!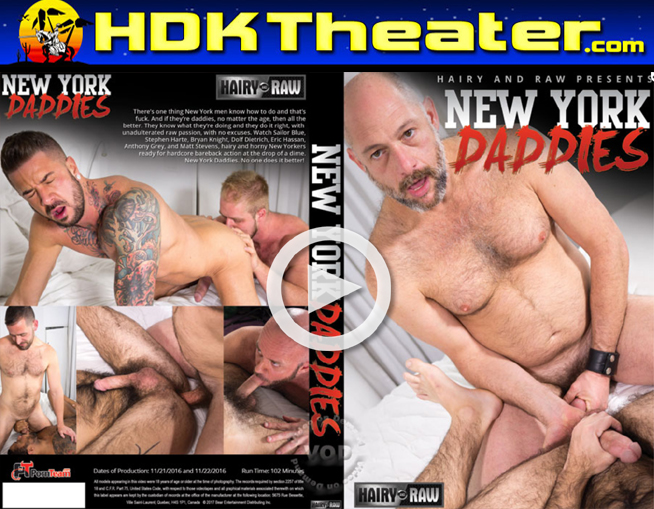 Watch the Full Length Movie at – www.HDKTheater.Com
Studio: Hairy And Raw
Approximate Running Time: 01:42:55
Description:
There's one thing New York men know how to do and that's fuck. And if they're daddies, no matter the age, then all the better. They know what they're doing and they do it right, with unadulterated raw passion, with no excuses. Watch Sailor Blue, Stephen Harte, Bryan Knight, Dolf Dietrich, Eric Hassan, Anthony Grey, and Matt Stevens, hairy and horny New Yorkers ready for hardcore bareback action at the drop of a dime. New York Daddies. No one does it better!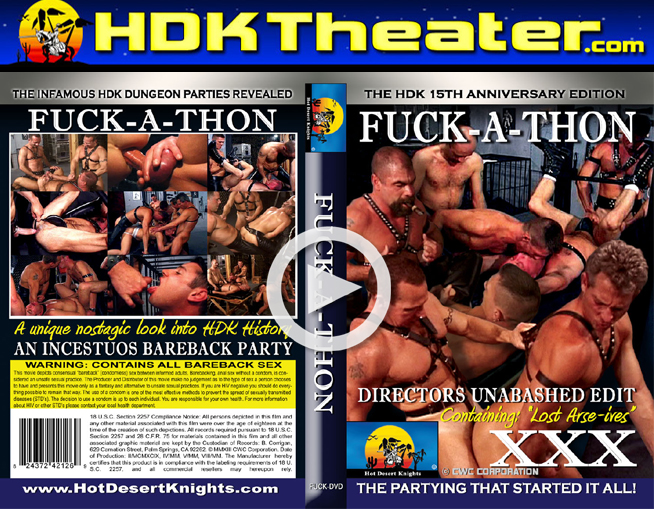 Watch the Full Length Movie at – www.HDKTheater.com
Studio: Hot Desert Knights
Director: Bill Hunter & Ray Butler
Approximate Running Time: 01:43:44
Description
This is a truly incredible film. Hot Desert Knights is proud to celebrate 15 years in the gay adult industry with the launch of our latest release FUCK-A-THON and "The partying that started it all". A unique nostalgic look into HDK History! Are you a fan of the good ol' days of intense orgies and large HDK bareback dungeon parties, which seemingly started a bareback revolution? Well if you're not familiar with them or never got the opportunity to be a part of one, then here's a special tribute to those amazing bareback days! Over 100 minutes of re-mastered and completely re-edited bareback archives of the hottest, steamiest, and rawest moments ever put together on video. FUCK-A-THON features 15 hot and hard guys, including many HDK favorites, and some never before viewed moments of "lost arse-ives", in one full length feature film, of endless fucking, and spewing of cum, from the infamous "HDK Dungeon!" Never before in the history of bareback porn has a dungeon party displayed so much incredible manly testosterone and raw fucking as seen in this seemingly never ending FUCK-A-THON. If you are into orgy scenes and sex parties, you've got to order this video and invite your friends over tonight! Cum… chains… leather… hard cocks and dripping assholes from the first minute of this video to the last! A HDK Special Bareback Party Edition not to miss.
Watch the Full Length Movie at – www.HDKTheater.com