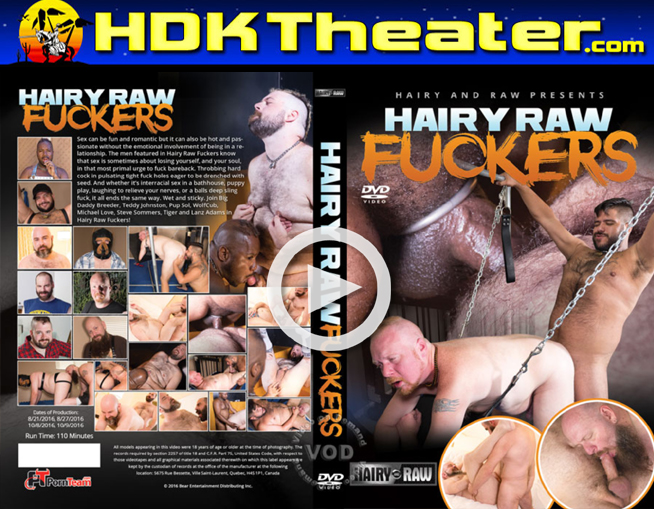 Watch the Full Length Movie at – www.HDKTheater.Com
Studio: Hairy And Raw
Approximate Running Time: 01:50:55
Description:
Sex can be fun and romantic but it can also be hot and passionate without the emotional involvement of being in a relationship. The men featured in Hairy Raw Fuckers know that sex is sometimes about losing yourself. And your soul, in that most primal urge to fuck bareback. Throbbing hard cock in pulsating tight fuck holes eager to be drenched with seed. And whether it's interracial sex in a Bathhouse, puppy play, laughing to relieve your nerves, or a balls deep sling fuck, it all ends the same way. Wet and sticky. Join Big Daddy Breeder, Teddy Johnston, Pup Sol, WoldCub, michael love, steve sommers , Tiger and Lanz Adams in Hairy Raw Fuckers!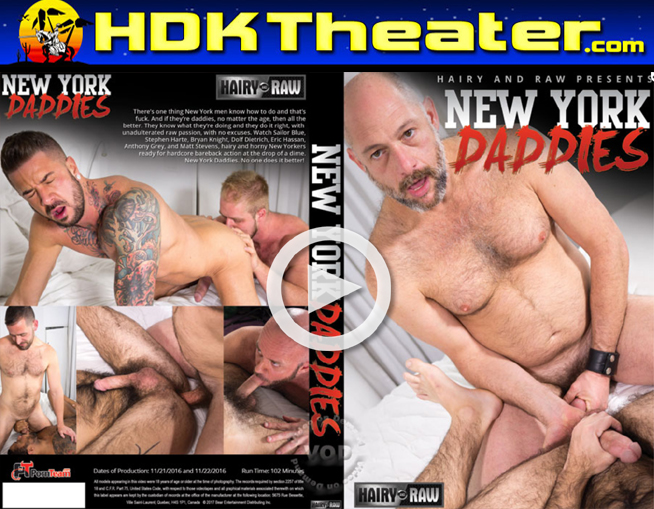 Watch the Full Length Movie at – www.HDKTheater.Com
Studio: Hairy And Raw
Approximate Running Time: 01:42:55
Description:
There's one thing New York men know how to do and that's fuck. And if they're daddies, no matter the age, then all the better. They know what they're doing and they do it right, with unadulterated raw passion, with no excuses. Watch Sailor Blue, Stephen Harte, Bryan Knight, Dolf Dietrich, Eric Hassan, Anthony Grey, and Matt Stevens, hairy and horny New Yorkers ready for hardcore bareback action at the drop of a dime. New York Daddies. No one does it better!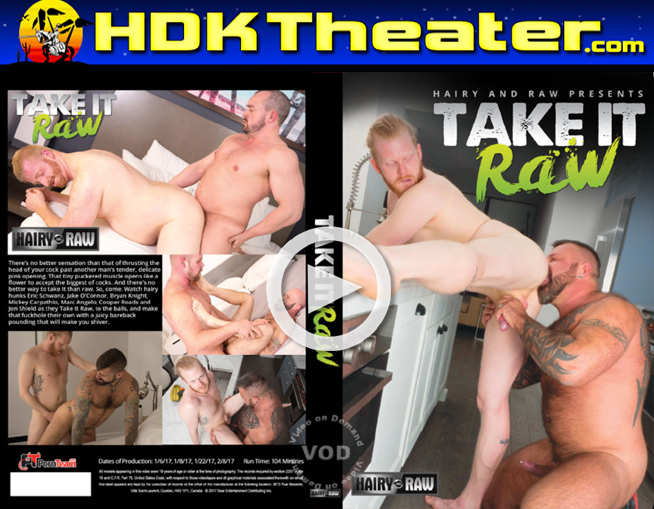 Watch the Full Length Movie at – www.HDKTheater.com
Studio:Hairy And Raw
Approximate Running Time: 01:44:51
Description : There's no better sensation than that of thrusting the head of young cock past another man's tender, delicate pink opening. That tiny puckered muscle opens like a flower to accept the biggest of cocks.And there's no better to take it than raw. So, come, watch hairy hunks Eric Schwanz, Jake O'Connor, Bryan Knight, Mickey Carpathio, Marc Angelo, Cooper Roads and Jon Shield as they Take It Raw, to the balls, and make that fuckhole their own with a juicy bareback pounding that will make you shiver.